TEDx is a program of local, self-organized events that bring people together to share a TED-like experience. In essence & spirit of TEDx, TEDxGulshan hosts and showcases innovative and inspiring ideas from this region and share across world.
In January 2020, TEDxGulshan has successfully hosted one of the biggest TEDx events in the region with over 1000 attendees and became widely popular. As we know, the pandemic hit soon after and as the world continued to shift online, TED has introduced TEDxStudio talks not bounded by any such limitations, open to the vast global audience of the internet/web. TEDxGulshan also holds TEDxStudio license, with a couple of studio Talks already published on the official TEDxTalks YouTube channel.
This year, 2023, TEDxGulshan is going to host one of the biggest TEDx event of Bangladesh, on the 4th of November at Aloki convention space. The theme for this year's TEDxGulshan is 'Innovation for Equality'.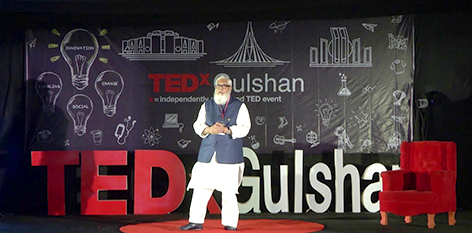 "The global freelancing market size is already huge, and it is only expected to increase and expand. We have nearly one-third of our educated young people who are now…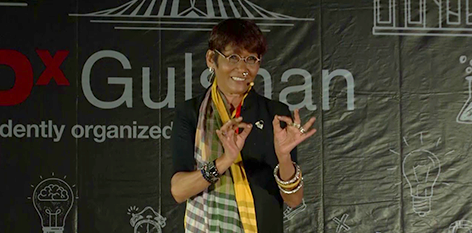 "We need to raise awareness of the urgent need to collect, documenting and preserving age-old weaving techniques, contribute to the preservation of crafts and create the…
"Write down something absolutely incredible that we did, our determinations, our achievements in small pieces of papers and put them all in a box. This box is our very…
"I wasn't known for the blind girl with the heart disease anymore- I was Known for being my children's mother and over 2000 personalized events that I curated and…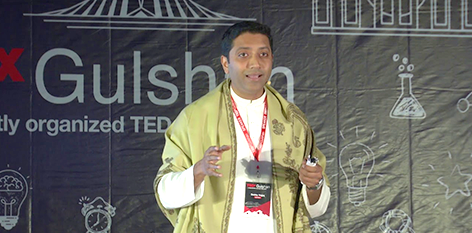 "Democracies are the best system of governance of which we are aware. But the same style of democracy will not provide the same results in every environment. If we…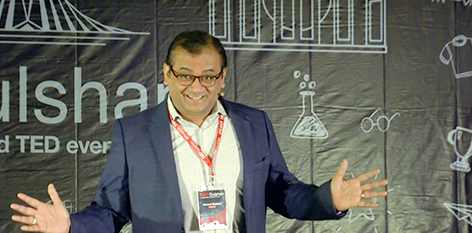 Not many people aspire to leave their comfort zone of high achieving corporate jobs to follow their own aspirations. It takes a lot of courage for someone who follows their…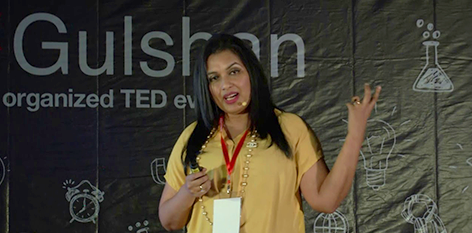 "The gig economy is playing an important role in Bangladesh addressing socio economic problems related to unemployment and underemployment, especially…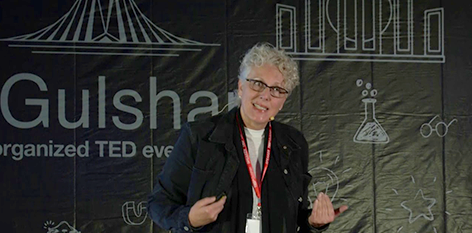 "I am convinced that study abroad should be mandatory for graduation and that Bangladesh is a great place to come for that purpose. Bangladesh is a great place to come to…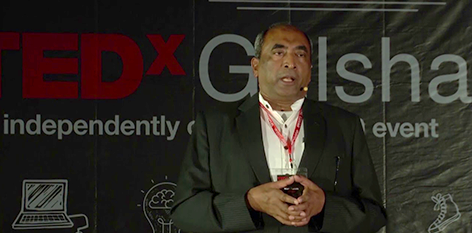 "Successful individuals believe that nothing is impossible and think about how things can be done. never ever think small, never look at yourself in a molecular manner…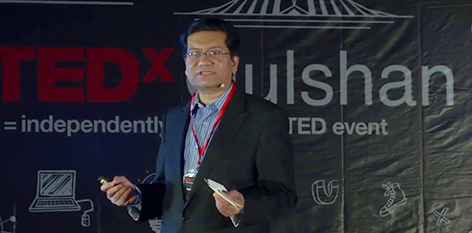 "We have found innovation to be a bottom-up process. It really needs to start by understanding the pains of the citizens, going to that empathy. So, the combination of…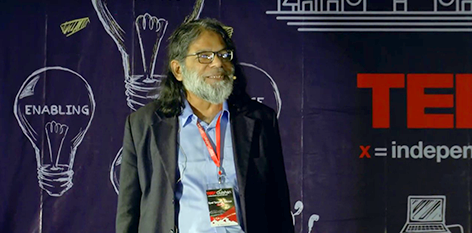 "Social change often does not require large and elaborate programs, a small encouragement, a small honest and passionate mentoring can be effective as well…
"In the public universities in Bangladesh, until recently research was not very widespread. Bangladesh has always been a place of innovation – even if we don't think of it…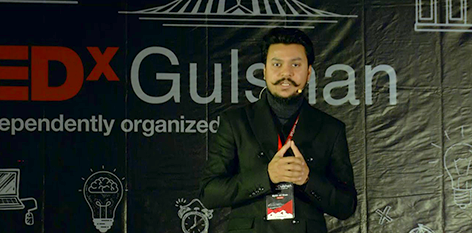 "The old home which is neglected, we youths will prioritize to be funded and we all will participate in building such shelters for the sake of humanity. This industry needs…
"Success in my family has always been about being happy and moving forward. It is state of acceptance and fulfillment. The day we can accept and respect Each…
TEDx, x = independently organized event in the spirit of ideas worth spreading, TEDx is a program of local self-organized events that bring people together to share a TED-like experience. At a TEDx event, TED Talks video and live speakers combine to spark deep discussion and connection. These local, self-organized events are branded TEDx, where x = independently organized TED event. The TED Conference provides general guidance for the TEDx program, but individual TEDx events are self-organized. (Subject to certain rules and regulations).